Jerry Alfred CD Raffle for Ariel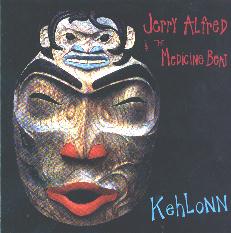 (C) 1998 Jerry Alfred,a Tutchone Musiscian,who was nominated for a NAMMY 1999-SOCAN -Donated by Bea
Winner will be drawn and posted on March. 1,2000
Please buy a chance!!
The songs on this CD are:
1) Stick Gambling Rock 2)Come to me 3)Medicinae Conflict 4)Spring 5)Crow Song 6)The Other Side 7)Minto Gambling Song 8)Kehlonn 9)Tatlamun 10)As I Speak 11)Hay a nah 12)Grouse Dance(13)Prayer Song
Help Ariel and buy a chance for $2.00. Please make your checks/money orders payable to:
Ariel's Fund
and make sure to write contribution on the bottom of the check or money order. Please mail to:
Ariel's Place CD Raffle
C/O Joni and Rose
P.O Box 457
Mexia, Alabama 36458
Please help this beautiful child who was born without eyes! The last day of this raffle is February 28, 2000. The winner will be listed on the public board of the community and our ES Site.
About Ariel http://arielsplace.tripod.com
E-mail Rose at rosemia@hotmail.com or Joni @ joni780@yahoo.com with any concerns or questions. Thank you all for participating!

Click on the Doggie to go back to home page